<![CDATA[
New Year is one of the greatest celebrations in Khmer culture. Of course, Anjali House could not miss out on that, so we organised an entire day of fun activities.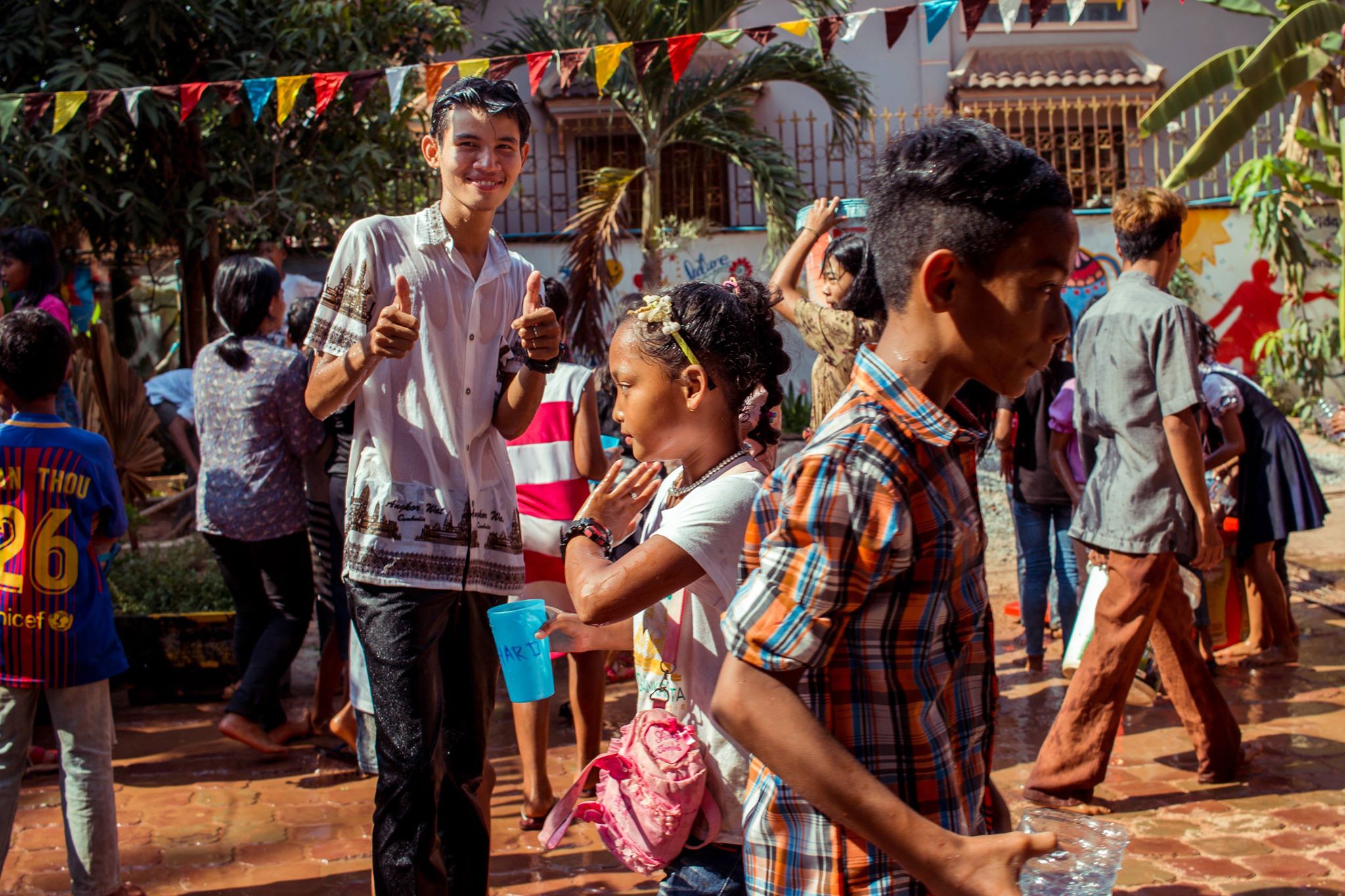 It is Thursday the 12th of April, the last day at Anjali House before the Khmer New Year holiday. The children spent the last week preparing the scenery, practicing performances and presentations. Now the day has finally come. One of the biggest celebrations in Cambodian culture, New Year. At 7:00 o'clock the first volunteers and teachers arrive for the final preparations. About an hour later the opening ceremony begins. Two monks arrive and approach the main door quietly. Inside, students, volunteers and teachers have gathered in a big circle. As the initial chatter ebbs away and silence spreads in the hall, the monks sit down and start singing Buddhist chants. After receiving different offerings from the students and blessing the crowd, they come to close the ceremony. Soon thereafter everyone leaves to gather again outside. By now, silence has turned into chatter again and the first performances are set up. The students sing together with volunteers and perform traditional dances. Afterwards everyone joins in for games that were prepared by the teachers and volunteers. Both Cambodian and western games are played, and all get the chance to join in. When everyone had their turn, it is time for lunch.
For this special day, of course, there has to be a special meal. Our cook has spent hours on her delicious hand-made spring rolls, served next to local chicken wings. When tummies are filled, and plates are emptied, everyone returns to the celebration. The students sing, laugh and play for hours on end until the final water-fight is being set up. Students and volunteers sit down in a row, facing a crowd of students that are equipped with cups, buckets and bottles of water. At once, the students rush forward, and within minutes everyone is soaked from head to toe. This marks the beginning of the final part of the celebrations and the remainder of the day is being spend dancing together in a big circle, splashing water in the air as the sun slowly sets above Anjali House.
]]>