Donate And Be Part Of The Change
"We believe that CHILDREN have the right to enjoy their childhood – to learn, play, make friends and grow in a safe and happy environment."
You can help us in transforming the lives of 120 children in Siem Reap Cambodia
Why I trust Anjali House?
We would just like to reiterate that monthly donations give an NGO of our size greater stability and safeguards the basic physical, social, emotional, and economics needs of our children and their families in the long run.
You can choose from one of the options by clicking on a section below, or make a monthly donation that feels appropriate to you here.
$ 10 / $15 / $ 35 / $ 100
Donate And Be Part Of The Change
Basic Care
Health, Food & Hygiene Kit
Donate via direct wire transfer:
Donate to our registered non-profit
| Bank Name : Advanced Bank of Asia Limited
| Swift Code : ABAAKHPP
| Account Name : ANJALI HOUSE ASSOCIATION
| Account Number : 000267666
Anjali-House Cambodia is a registered locally run NGO.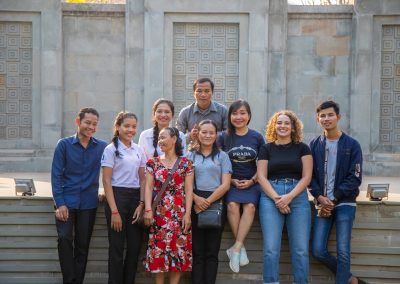 At Anjali, we support women and girls to reach their goals. One way we do this is through hiring and training women Read more